Posted on January 13, 2016
Design/Build Carports… What Are They?
DESIGN/BUILD, that's how we do it but what does that mean and how is that different from other companies?
There are two ways companies will install your canopy.
Companies that use kits and/or bolt up structures that are prefabricated will install their canopies in the area you want covered but may not be the exact dimensions of that area. So you may have columns that are in the parking area and not along the edge of the driveway. By doing it that way, not only are losing parking area but you're also losing coverage. Also, the chances of you having an accident by hitting a column increases. So, when you purchase a prefabricated bolt up kit you are not getting exactly what you want because you are limited to the sizes they offer. You're also not getting a strong structure that will withstand the test of time.
Complete Carports does not install prefabricated bolt up kits.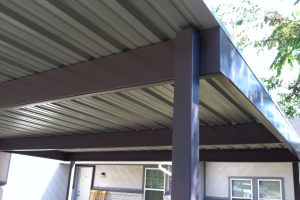 We install an all welded product that we fabricate and weld onsite. We install the columns first, where you want them,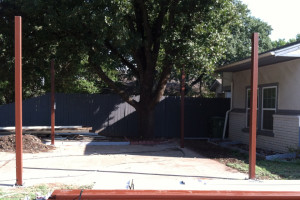 and then we weld up the frame around the columns.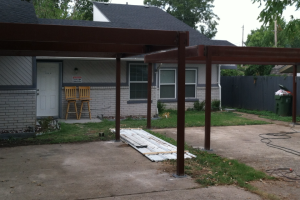 By doing it this way, Design/Build, you get the most out of the area you want covered, more coverage, and the columns can be set in an area safely out of the way. So when the customer calls and says they want a 21 1/2′ x 33 1/4′ canopy, that is what they get. Any size doesn't matter.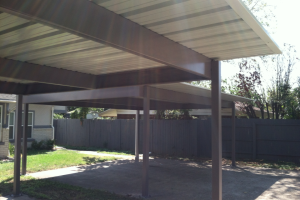 At Complete Carports, you can have what you want.